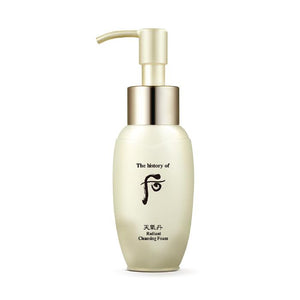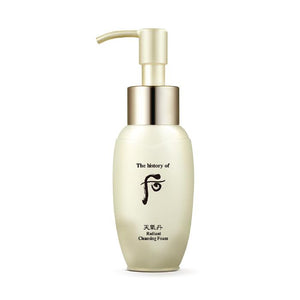 On Sale
[WHOO] CHEONGIDAN HWAHYUN RADIANT CLEANSING FOAM (200ml)
This premium cleansing foam detoxifies and lifts away impurities while soothing the skin. The delicate formula contains Ginseng Oil to keep skin moisturized and nourished for a renewed looking complexion after cleansing.
Total anti-aging skincare
Luxurious revitalizing care
Unmatched quality
A premium cleansing foam that reveals lustrous skin after washing the face. Contains Hwandong Silk, the royal secret ingredient, wood-cultivated ginseng oil and gold.