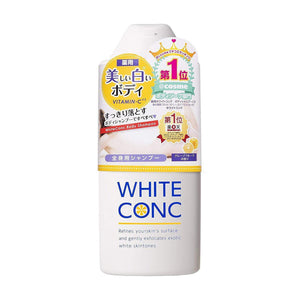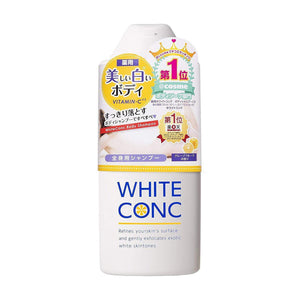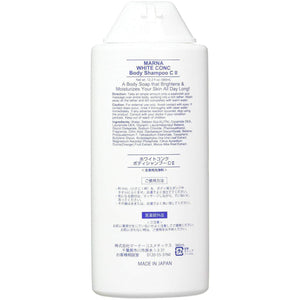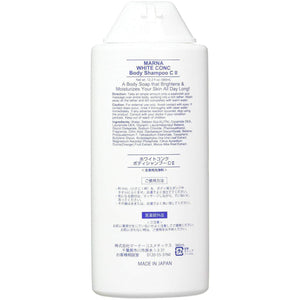 On Sale
[WHITE CONC] BODY SHAMPOO C II (360ml)
Marna White Conc Body Shampoo C removes unnecessary old, dead skin cells making your skin look bright and clean.
This Japanese body wash is recommended for people with dull or darkened skin.
Grapefruit aroma.
DIRECTIONS OF USE:
Add 5ml (about 1 teaspoon) of body wash on a sponge or towel.
Wash the concerned area with the sponge or towel and hot water.
After that rinse well with hot water.
PRODUCT DETAILS:
Net weight: 360ml
Made in Japan