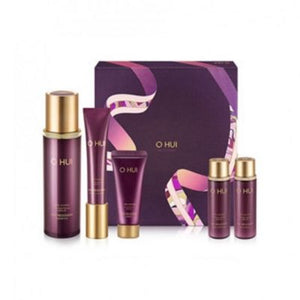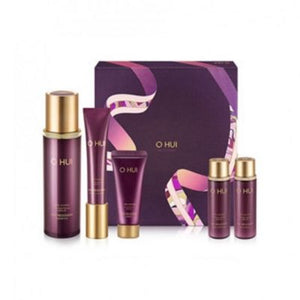 On Sale
[OHUI] AGE RECOVERY ESSENCE 3 STEPS SET
This Age Recovery Essence 3-Step Special Set includes:
Essence 50ml
Cream 30ml
Wrinkle Cut Serum 20ml
Skin Softener 20ml
Emulsion 20ml
Benefits:
A special skincare set that offers 3-steps wrinkle care to intensively firm aged skin.
Age recovery skincare line helps improve skin elasticity with Baby Collagen™.
Helps improve wrinkles and refine skin texture with youthful resilience.
Essence:
Replenishes skin to a firm and supple appearance.
Cream:
Holds skin tight and improves skin texture with Baby Collagen Keeper™ formulation.
Wrinkle cut Serum:
Improves visible and invisible wrinkles on skin to offer firmness.
How to use
1. Use the products according to your daily skincare routine.
2. Apply a moderate amount on face and dab for better absorption.