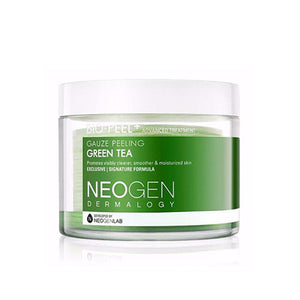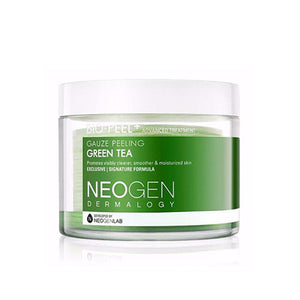 On Sale
[NEOGEN] BIO PEEL GAUZE PEELING GREEN TEA (30 count)
Patented hypoallergenic cotton gauze pads provide a dual texture layer to gently exfoliate.
Soaked in Green Tea formula serum that also contains other various ingredients.
Convenient cotton gauze peeling pads will not only leave your skin smoother but also refreshed, refined, and revitalized.
How to use
After cleansing, Use one gauze to gently sweep across dry face and neck in outward motion avoiding eye area.
Apply more to problem area and rinse with lukewarm water.
Follow with your daily toning.
For best results, use twice a week or as needed.