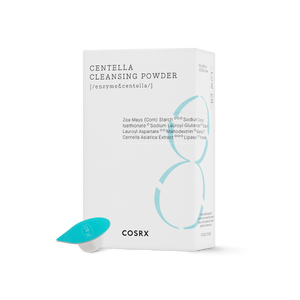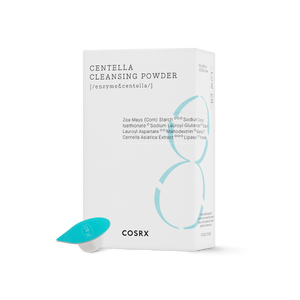 On Sale
[COSRX] CENTELLA CLEANSING POWDER
A water-activated exfoliant of Centella that transforms to a
creamy foam for smooth, polished skin.
How to Use
1. Use morning and night, after removing makeup. Begin with wet hands and face.
2. Pour a pack of powder into hands and rub together with 3-4 drops of water to create a creamy foam.
3. Gently massage onto face avoiding the eye and mouth area.
4. Rinse with warm water.