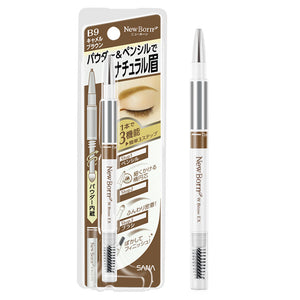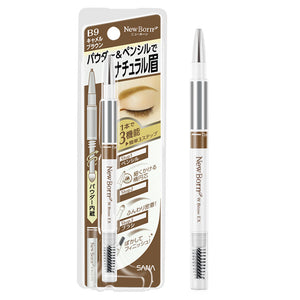 On Sale
[SANA] NEW BORN EYEBROW MASCARA & PENCIL - B8 ASH BROWN
Description
SANA NEW BORN EX Eyebrow Pencil #B8 Ash Brown is a trusty 3-in-1 eyebrow pencil that functions as pencil, powder and brush.
Ash Brown color most suitable for those with hair ranging between light-medium shade of brown. Oval-shaped pencil head makes application smooth and easy to apply without harsh lines. Pencil allows for any desired look such as using pointer powder tip to blend harsh edges together or using spooly to groom messy eyebrows for a polished look. 
How to Use
Draw or fill in eyebrows for desired look. Use eyebrow pencil to fill in desired shape, blend color together evenly, groom brows into place.