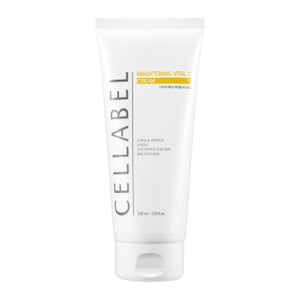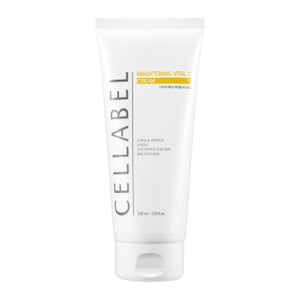 On Sale
[CELLABEL] Brightening Vital-C Cream (200ml)
Cellabel Brightening Vital C Cream (200ml)
The well-known whitening ingredient Vitamin C derivative, can brighten dull-looking skin into clear and naturally glowing skin. Dioscorea japonica root extract,  Piper methysticum leaf/root/stem extract, Centella asiatica extract and  Ficus carica (fig) fruit extract can moisturize your skin by enhancing skin texture.
 ** Cellabel Water formulation: combination of active ingredients inside Cellabel Water strengthen skin cells,activating cells to be in a good condition to absorb active ingredients inside the cosmetics.
Directions for Use
Squeeze out an appropriate amount and gently spread over the face.